Boy proposes to Girl.
Girl says yes.
Boy gives girl beautiful ring.
Boy goes to war.
Girl plans a wedding.
Girl orders wedding bands.
I absolutely LOVE my engagement ring. I think it is the most beautiful ring I have ever seen.
It took me a while to start looking at wedding bands. In fact, I didn't until we decided to move the wedding up. Then it kind of hit me one day that I really needed to get on that and buy our bands. So I started looking. I went to several jewelry stores and tried on all kinds of different things. I really thought I knew what I wanted, but as I began to look, I found that was not the case at all. I ended up ordering the ring from the jeweler that was made to go with my engagement ring.
It arrived in a beautiful little box (with a green holiday bow)...
And it even had Godiva chocolates with it! Now that is class!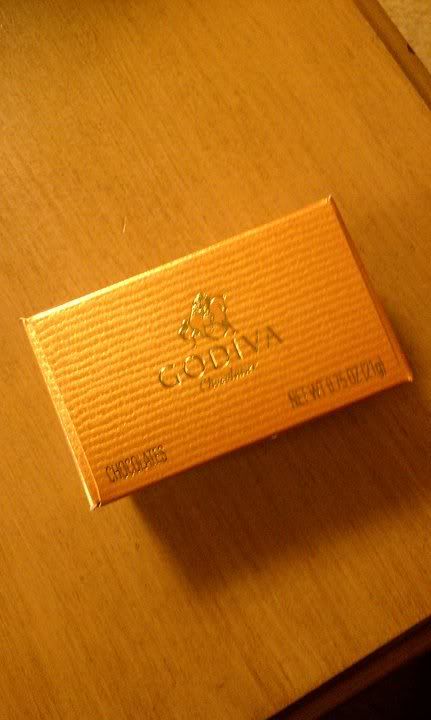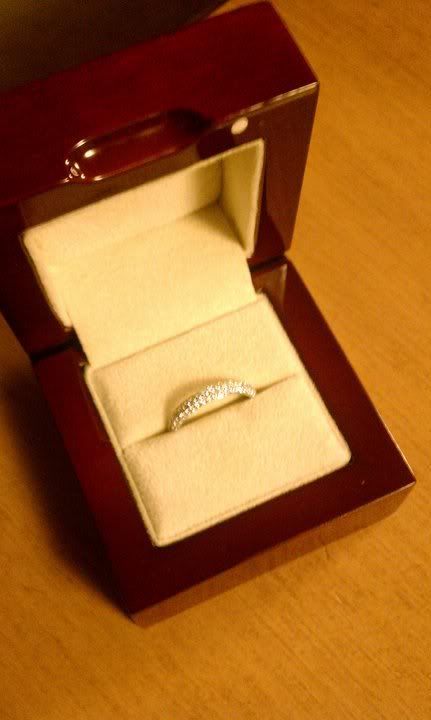 LOVE IT.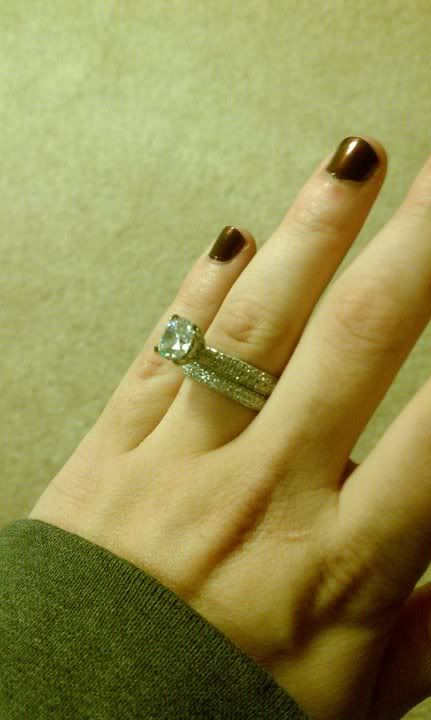 J and I have gone back and forth about what he wanted. He knew he wanted something plain...no stones, no design. But at first, he said he wanted yellow gold. Then not much later, he said that maybe he'd like white gold. The thing is... he isn't here! So he hadn't had a chance to try on rings and really decide what he wanted. So I found a ring that is made out of tungsten. Which is basically steel. I figured it was different looking and would be tough.
When he is home and wearing his ring everyday, I figure we can go pick out the ring he loves... but I wanted him to have a ring for the wedding. And who knows, maybe he will end up loving it! :)