Girl goes through break up.
Girl gets a camera.
Girl starts shooting.
Boy meets Girl.
Boy and Girl become friends.
Boy encourages Girl.
Girl becomes photographer.
Boy proposes to Girl.
Girl says yes.
Boy goes to war.
Girl takes pictures.
Girl plans hires photographer.
Ohhhhh the Photographer.
Photography is my passion.
It is my job, but it is also one of my favorite things in life.
I LOVE LOVE LOVE photos.
I would probably decorate my entire house with only photos if I thought I could get away with it.
J on the other hand has never been one for photos. He doesn't even like to smile. I think it comes from his bad boy days. It's that whole tough guy thing.
But what I am finding, is that he knows how happy pictures make me, so he is learning to love them. Or tolerate them at least. When we took our
engagement pictures
, he was seriously amazing (which by the way, I just realized I never posted the other half of our pictures! I will do that soon!) He smiled and laughed and had a blast. He also promised me that he would smile during our wedding pictures, because ya know, otherwise it looks like my husband hates me. ;)
So the search for a photographer began. It got even tricker when we moved the wedding up 8 months and all the way over to Vegas. Not to mention the fact that I have so many AMAZING photographer friends. I wanted to hire them all. No joke. Like as in,
yeah I have 50 guests at my wedding, but I'm rocking the 30 photographers who are here
! Needless to say, I had to make a decision.
Being a photographer myself, I knew what I wanted in a photographer. I have read about 10 million articles on how to choose a wedding photographer and all that... and while they make some good points, I think everyone has their own criteria. Here was mine:
1. They had to be within my price range.
This is huge. Now I will be the first to say that you get what you pay for. And really, wedding photography is expensive. That's just the way it is. As it should be. Wedding photography is a LOT of work. I understand that because I do it! It isn't just showing up and shooting, its all the preparation, all the editing, culling, album design and communication. Not to mention all of the time and training and equipment purchasing it took to even get to that point. With digital photography and the internet, anyone can buy a camera, create a website and call themselves professionals. But the truth is, some are just better. For me personally, Photography was one of the 2 most important things to me. The other being my dress. Everything else was bendable. But we also had a budget. The fact is that we had 8 months less to save, and more expenses because we were doing a destination wedding. So I sent emails to my top choices to see if I could even afford them. Make lots of room in your budget for your photography... it's the only thing you have left after the wedding is over. But at the same time, understand that you have a budget... and keep that in mind when talking to photographers.
2. There had to be a first and second shooter.
I knew that I wanted two photographers. Not just one. I shoot weddings with a second shooter because I know the value of it. I also shoot as a second shooter. It's huge to have two views on the day. Two photogs are for sure better than one!
3. I had to love them and click with them on a personal level.
I read somewhere that you should want to invite your wedding photographer over for dinner. I have to say I totally agree! You spend more time with them than anyone else on your wedding day... and there is a lot of interaction leading up to it as well! If you don't click and get along, your photos will show it. It is important to make connections and build a friendship with your photographer!
4. They had to be able to make J comfortable.
As I mentioned, J is not a big picture taker. And if he feels uncomfortable or weird, then he will not do well in front of the camera. This is what I do, and I have had the privilege of being in FRONT of the camera on more than one occasion with several of my favorite photographers. I know that I want pictures badly enough that I will loosen up and enjoy the day. I will be comfortable much easier than J will be. It was crucial in choosing a photographer that it be someone that J would be comfortable with... someone that wouldn't make him feel akward.
5. They had to be fun and fresh and funky.
When I started looking at venues and vendors in Vegas, I was COMPLETELY unimpressed with photography. Especially when it came to photographers that were included in the packages. All of the photos looked like they came right out of my parents wedding album... but covered in CHEESE! They were stuffy and overly posed and not natural. There were no moments... just planned shots. I knew then and there that we would be bringing someone with us. I didn't want stuffy, typical wedding pictures. I wanted little pieces of art. I wanted little moments of time. Memories.
6. They had to be willing to break a few rules.
I am going to be writing more about this in a later post, but I knew going into this wedding exactly the kind of photos that I wanted. I knew where I wanted to shoot and the feel of the photos I wanted. I knew that to acheive that, I would need a photographer that was willing to break out of the mold a bit.
After lots of thinking and talking to a couple of photographers that I truly admire and respect, we chose a photographer. Well, two actually. They are photographers that I have shot along side of, and that have taken pictures of me before as well! They are not only amazing at what they do, but they have become my friends! I know that they will break rules, create art and make both of us incredibly comfortable.
Our wedding photographers are
Chris and Erinn Austin of White Haute Photography
.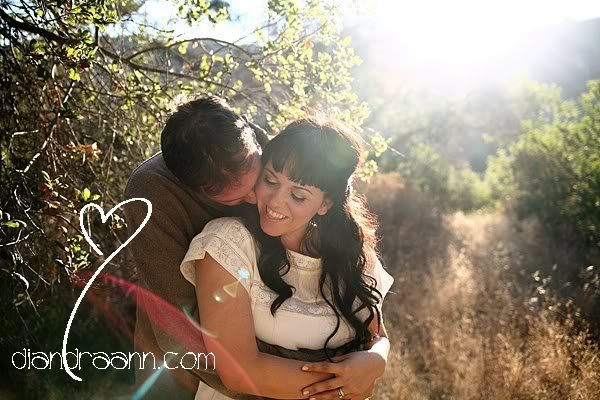 Here is one from the shoot they did for me: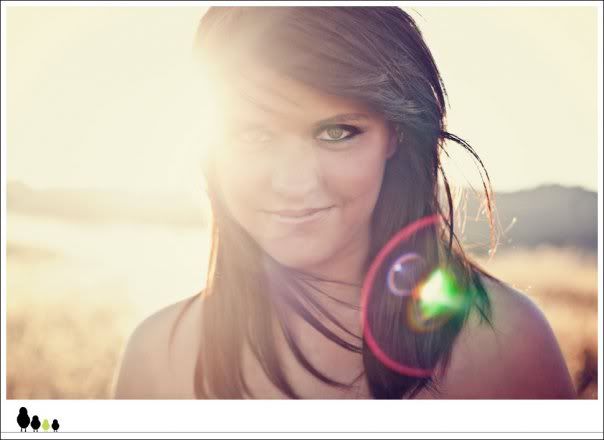 They are amazing and I know that we are going to have incredible photos of our day! We've spent a lot of time talking and planning, and I will be writing up a whole different blog about planning out our photos! But in the mean time, here is why we chose them. Check out their amazing work!