Boy gets deployed.
Girl wants pictures.
Boy agrees.
Girl starts planning.
Boy does training.
Girl gets crafty.
I am a DIY (do it yourself) kind of girl.
I love doing crafts and being creative.
As I mentioned in an earlier post, I wanted something special and different for our engagement pictures. After talking with our planning/designing team extraordinaire, and with our fabulous photographer, we had a vision in mind. And LOTS of DIY projects!
Project #1: Bundles of love letters
We wanted this to have a dramatic impact. Which meant LOTS of letters. And bundles of letters. I had all kinds of letters from the time J has been away at trainings. But not enough. So I removed the letters from the envelopes (those are going to come into play later) and I replaced them with crumpled paper that was then folded to fit in the envelope.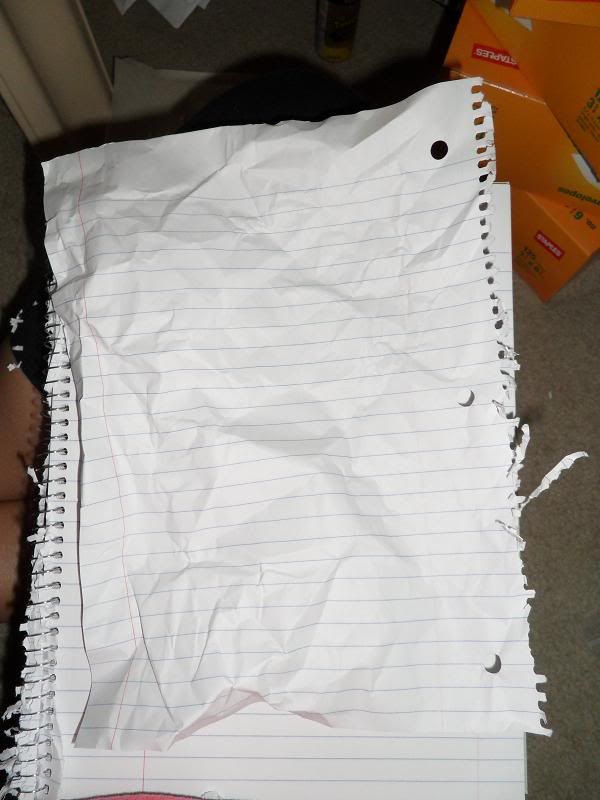 I continued this process not only with the envelopes that had actually been mailed between us, but also with 2 boxes of blank envelopes. I used the blank envelopes between the ones that had been written on, to make the stacks look thicker. Then I tied the stacks of envelopes with twine.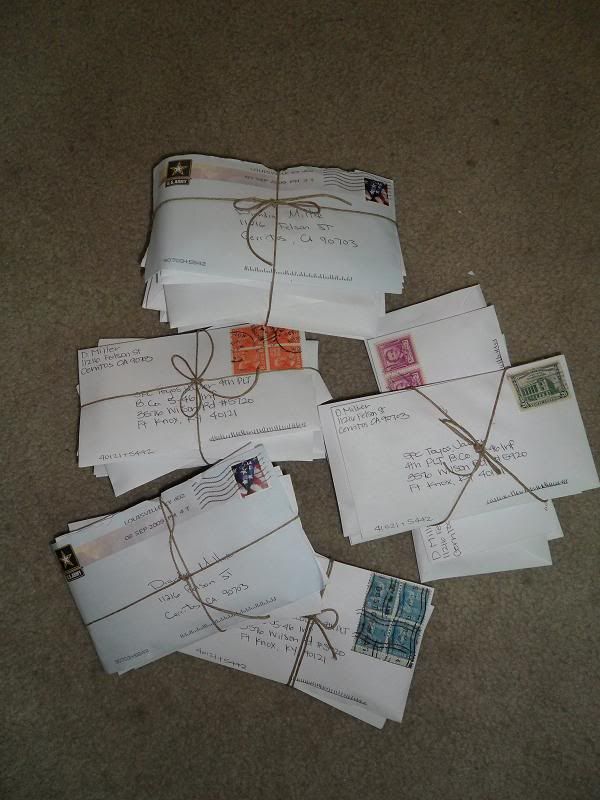 At an antique show a few weeks ago, I stumbled upon this little treasure: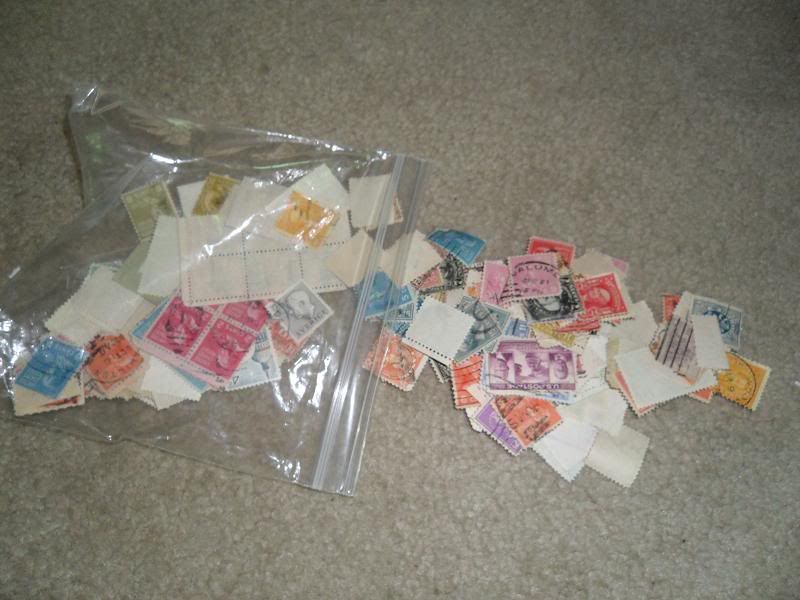 Old, vintage stamps. I made some of the blank envelopes into "prop" envelopes by writing on them and using these stamps.
I managed to make quite a large volume of these letters and it didn't cost me much at all. Here's the break down:
Vintage stamps: $2
Blank envelopes (2 boxes): $8
Spiral notebook paper: $4
twine: $3
TOTAL: $17
Project #2: Heart of letters
One of the photos that Ashlyn and Heather found for inspiration is FABULOUS!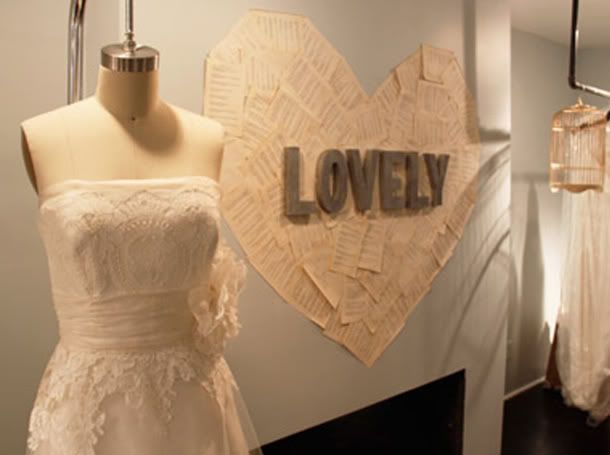 We decided to do something similar. Remember the letters I mentioned above? The ones I took out of the envelopes? Those are going to be used to create the heart. I bought plain wood letters from Michael's for $1.40 a piece.
We chose the word "favorite" because before we said "I love you", we'd say "You're my favorite". It has significance to us. I painted the letters with grey paint.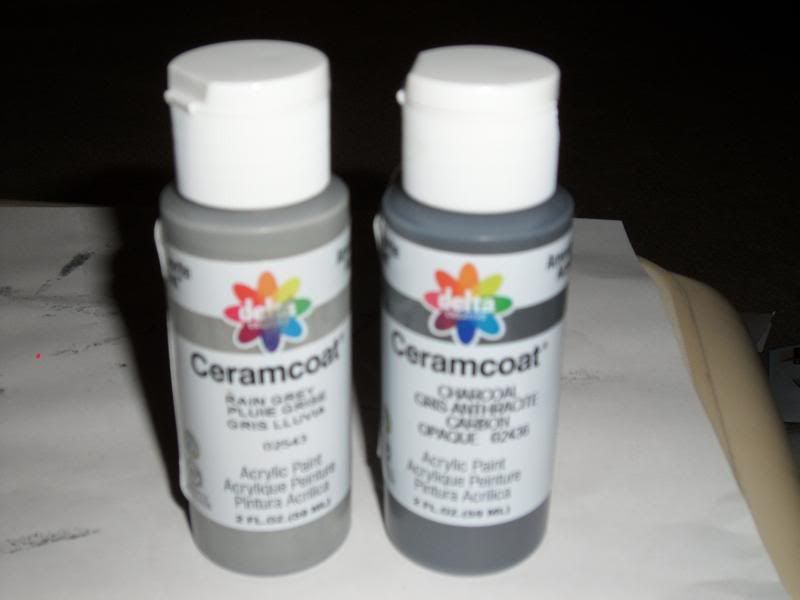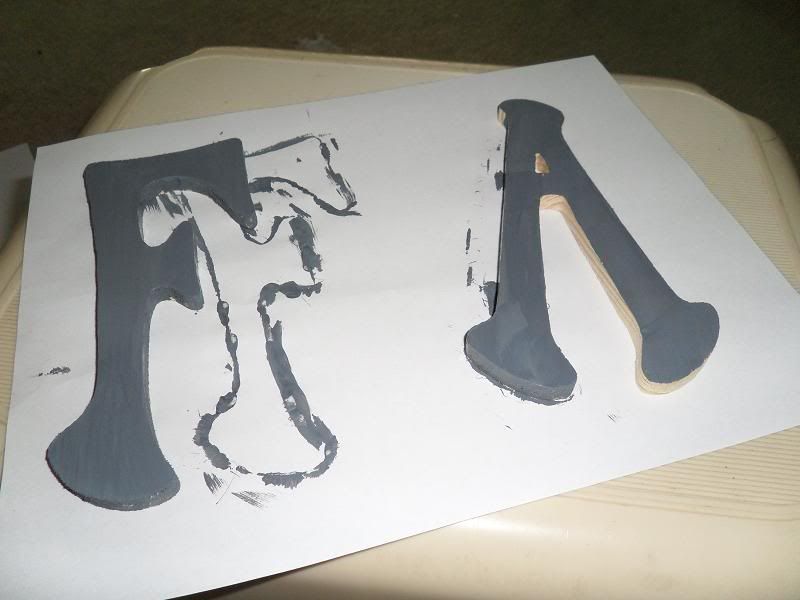 I love the finished product!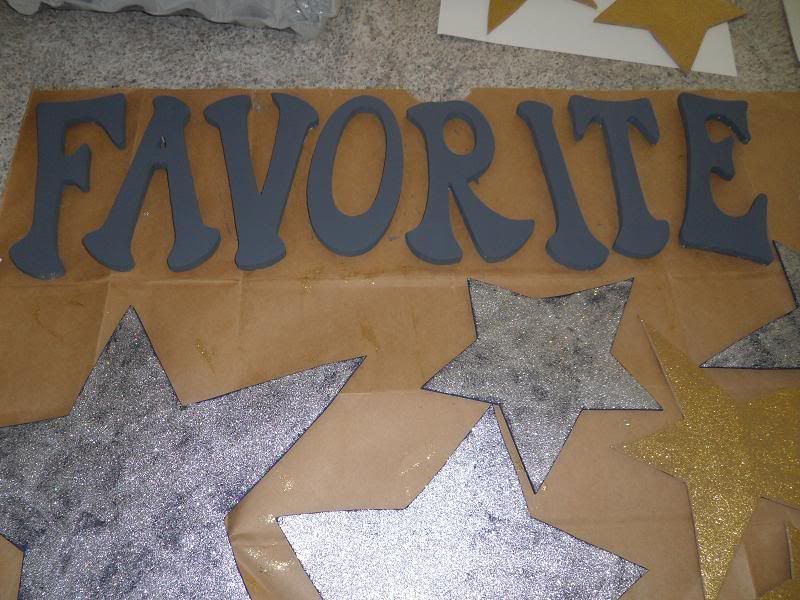 Wood letters: $1.40 each ($11.20)
Paint: $1 each ($2)
TOTAL $13.20
I can't wait to see how Ashlyn and Heather pull it all together. I know this is going to be a fabulous shoot! More DIY projects and details coming soon!