Boy proposes to Girl.
Girl dreams about wedding.
Boy dreams about Girl.
Girl goes dress shopping.
The "perfect" dress.
Some girls dream about it from the time they are young... others have no idea what they want until they try it on.
I don't know if I fit in either of those categories... I was not one of those little girls that dreamed of my wedding day from the time I was a small child. I never played dress up and pretended to be a bride. The closest I came was a princess, and believe me, at 6 years old, I was NOT looking for my prince charming!
I am also not one of those girls that went into trying on wedding dresses blindly. Having been around in the wedding industry, and seeing more than my fair share of wedding dresses, I had an idea of what I thought I would like.
Here is what I knew going in:
From what I have seen, and knowing my body type, I was pretty set on a more fitted gown. I wanted something off white or ivory (stark white is just not as flattering on my skin tone) and I wanted something with character... modern, romantic, and beautiful...maybe even a little funky.
I wanted to go to several different bridal stores on several different occasions. That way I could try on an array of different dresses and styles and price ranges. I wanted to get a chance to see what is out there and make sure that I have looked at options.
I didn't want to buy the first dress I tried on. Or liked. Or even fell in love with. I wanted to go into the stores with NO expectation of buying that day. No matter what the sales people told me, I knew I could always order the dress later. This was not the kind of buy I wanted to make based on impulse or emotion alone.
I wanted to bring a select few people I trust. I know some girls who have taken their entire bridal party. It ends up being a bit of a circus (Ever seen "Say Yes to the Dress? Some of those families should be banished until the wedding is over!). Everyone gets caught up in the excitement and emotion and their own feelings. It is hard to be unbiased and honest in situations like that. I knew I wanted to go with my mom. I was also hoping my grandma could go, but she lives in Northern Oregon so it was a long shot. Three of my bridesmaids are out of town and the other one is planning her own wedding as well as traveling and speaking and doing all kinds of other crazy stuff, so I knew that they would probably not be going with me. I knew my other bridesmaid (J's niece) would be honest and enjoy the experience.
I wanted to relax and have fun... soak in the experience. So many times the wedding planning process, and the wedding itself, fly by soooo fast. By the end of it, people look back and realize they missed so many things. The dress is a HUGE deal... so I knew I wanted to enjoy the process without the pressure of having to choose SOMETHING and choose it NOW!
So with those things in mind, my mom, grandma and I headed off to David's Bridal. We happened to be visiting my grandma so it worked out perfectly. I tried on several dresses... and even a few they picked out that were COMPLETELY not what I thought I'd like.
Dress #1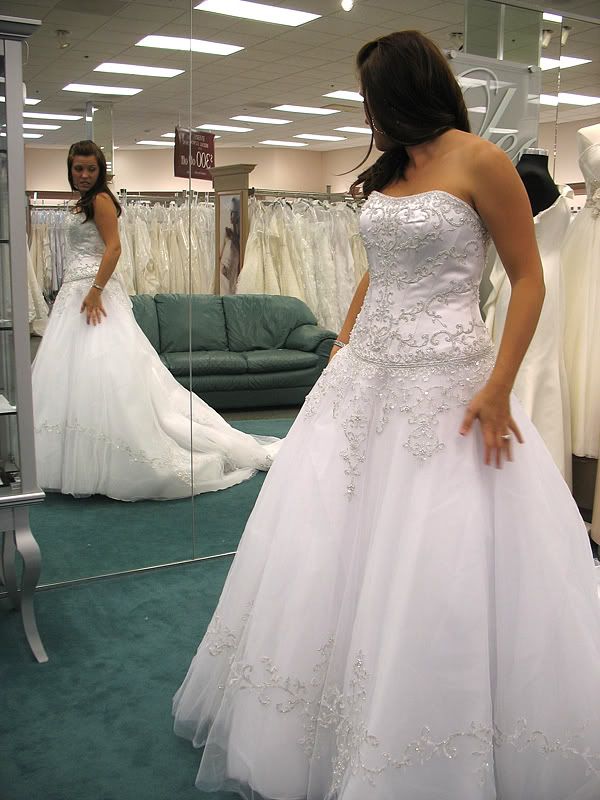 Dress #2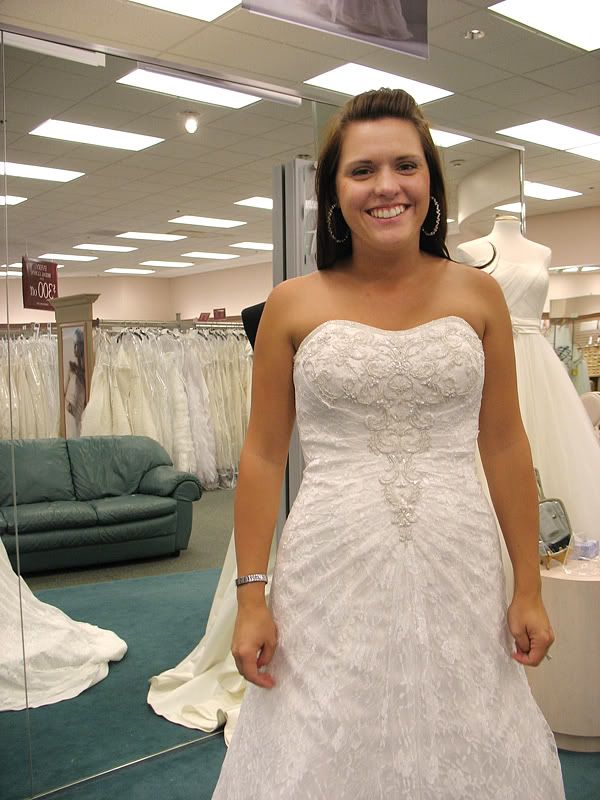 Dress #3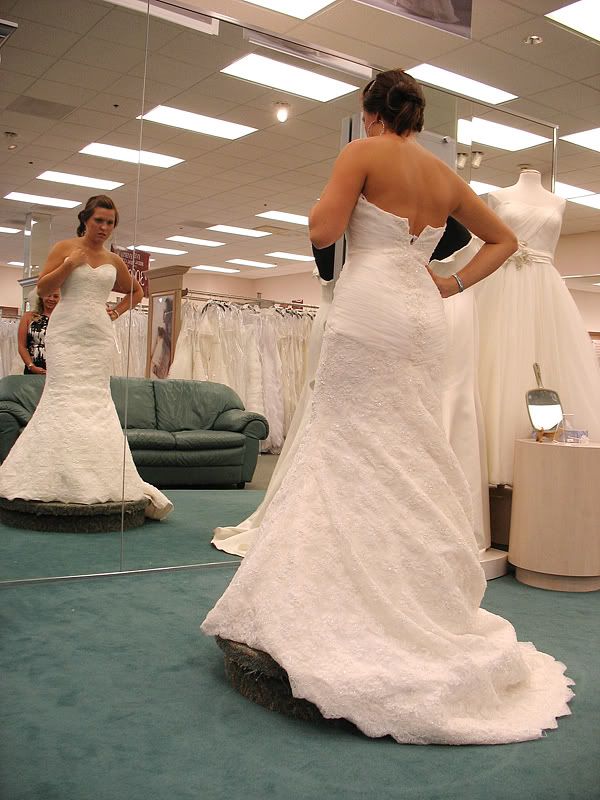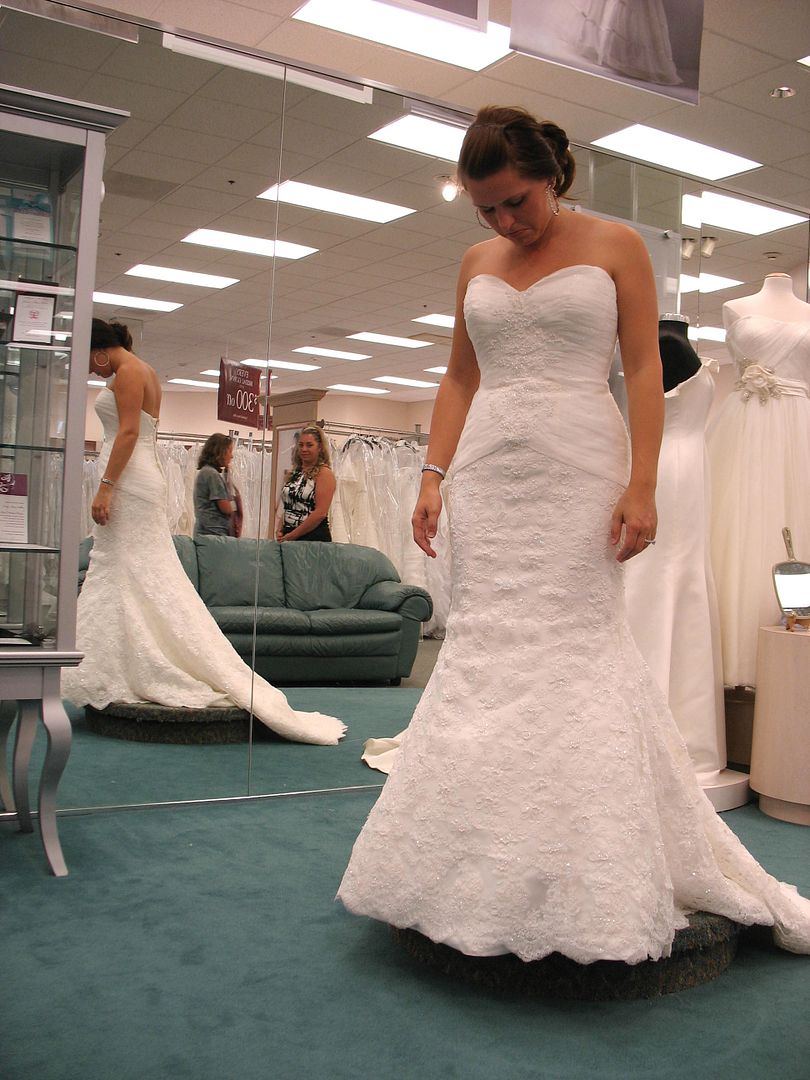 Dress #4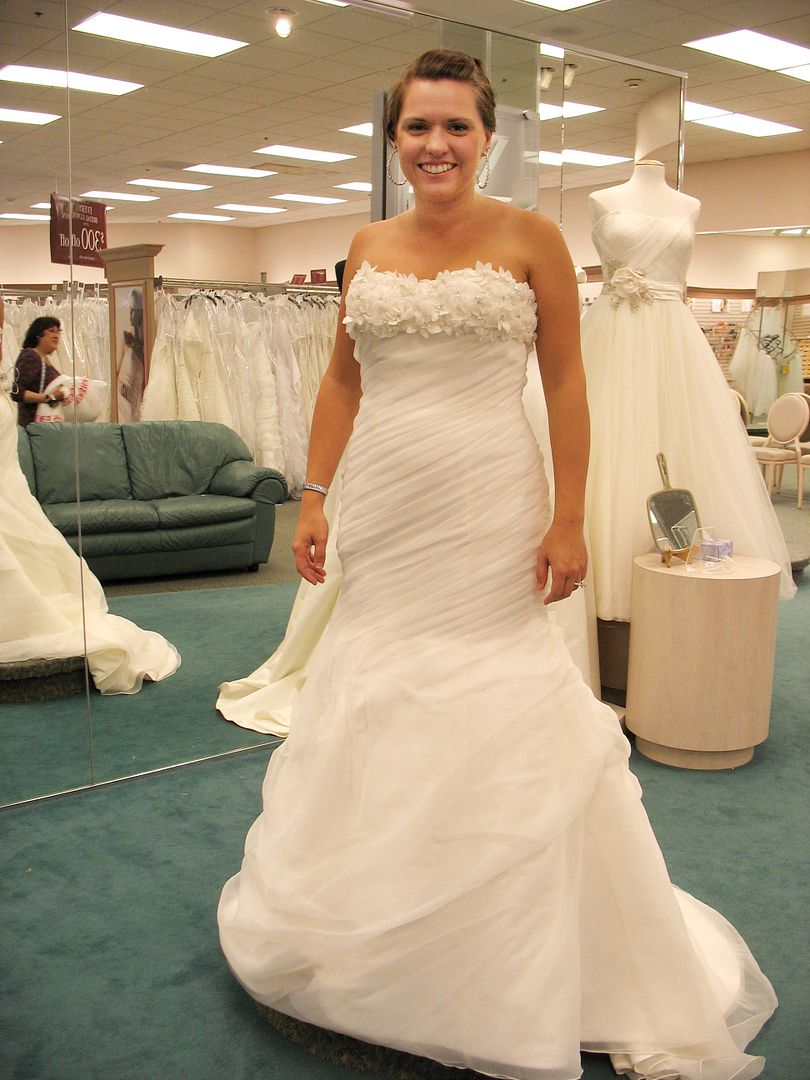 Dress #5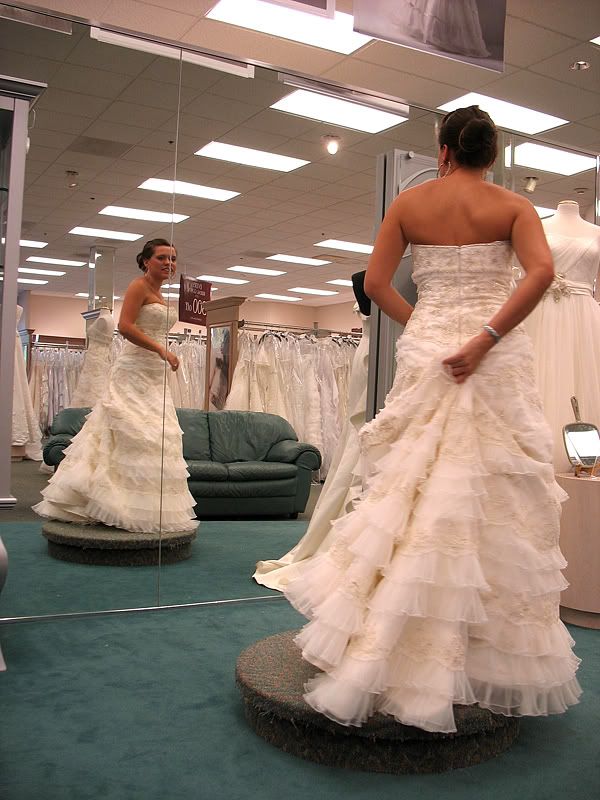 Dress #6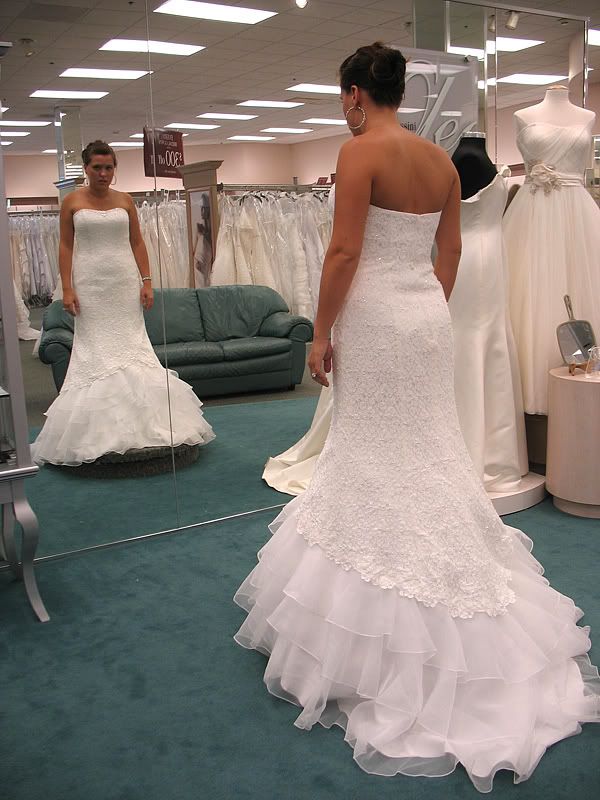 Dress #7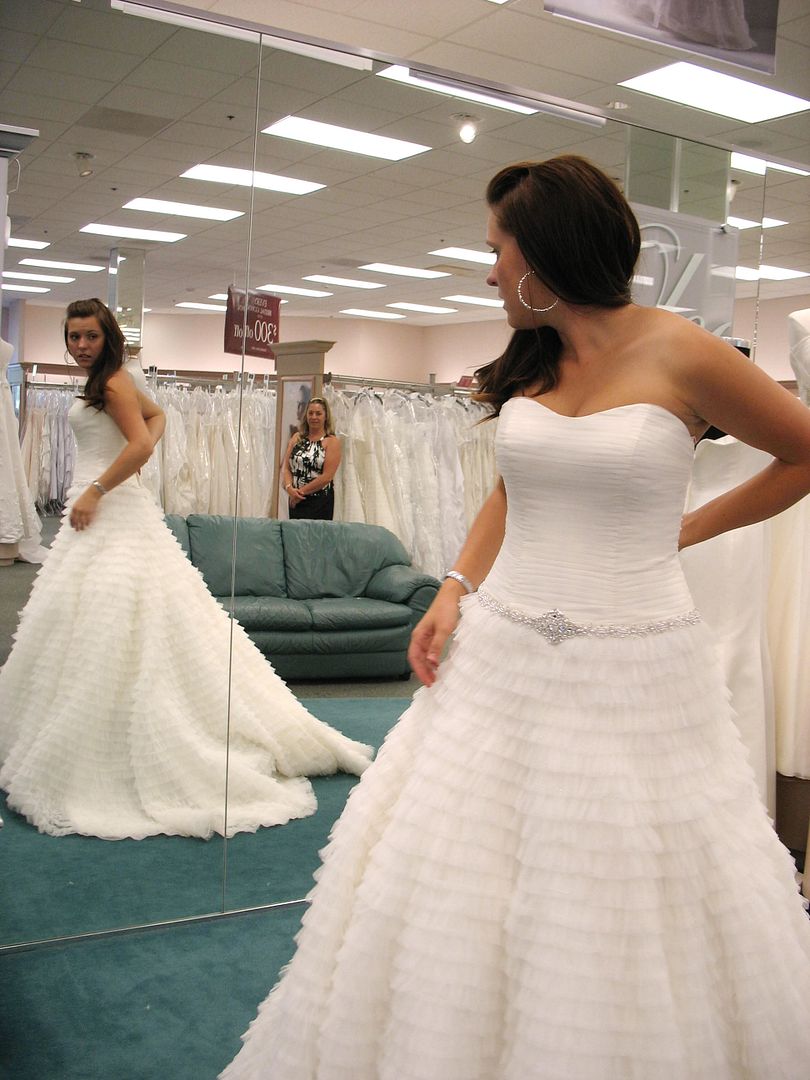 (please excuse the photo quality, my mom is not the professional in the family :)
It was a fun and successful trip. I found a couple that are definitely contenders... but remember? No buying on the first trip :) It will be fun to look around a little more... I know the perfect dress is out there just waiting to be bought!
So which dress do you like best??